EASTON'S ICONIC GATEWAY DEVELOPMENT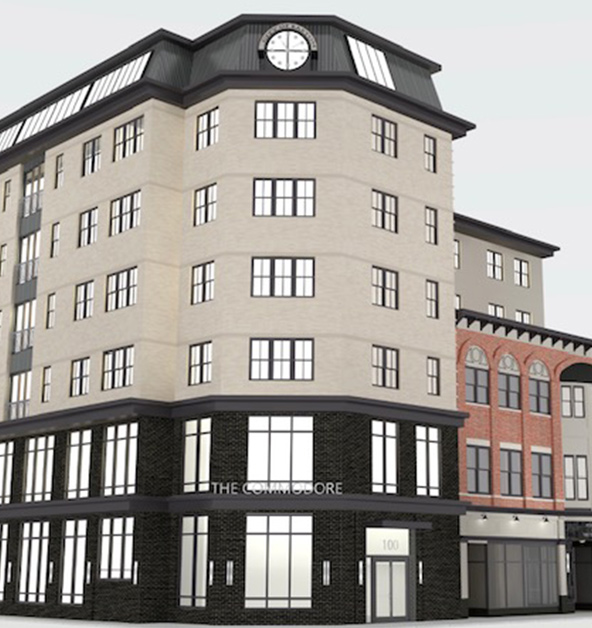 Live. Work. Dine. Shop.
The Commodore is an iconic mixed-use development in the City of Easton, PA. The Commodore offers city living in a revitalized downtown, surrounded by natural resources. Tenants experience a unique quality of life, within a vibrant artistic community.
Learn More
Welcome to the Commodore Community
We invite you to experience Pennsylvania's gateway property in the heart of Easton's vibrant outdoor community. The Commodore is located along the historic Delaware River, one of the Northeast region's most cherished waterways. Consisting of 32 luxury rental residences; 8,000 square foot rooftop restaurant; two retail spaces on Easton's main corridor; a tenant gym and additional amenities, this marquee property is a mixed-use building that operates as a complete lifestyle ecosystem.
Learn More
8000
SQ Rooftop Restaurant